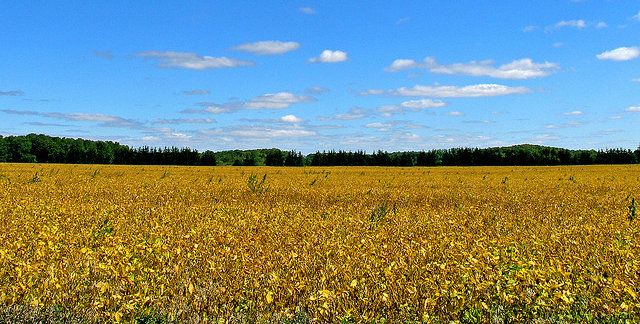 It's Bean harvest time of the year again around my little town. There's a little extra hustle and bustle in the neighborhood. Trucks, Combines and Farmers are coming out of fields all over the place....
It put me in the mood for a taste of the season so I threw in a batch of belly fillin'- stick to your ribs
bean
harvest
soup.
I recruited my Daughter's carrot peeling skills and away she went.
My 12 year old.
WAY better with a peeler that I am.
Seriously.
The best part about this recipe is that you don't need to soak the dry beans before you cook them. Oh, and of course, it's made in a slow cooker, so it's super easy.
Slow Cooker Navy Bean Soup
2 Cups Chopped Potatoes

2 Cups Chopped Carrots

1 Cup Chopped Onion

1 1/2 Cups Dried Navy Beans (no need to soak before hand)

6 Cups Water

2 Cups Chopped Smoked Ham

1 teaspoon Minced Garlic

1 teaspoon Salt

1 teaspoon Black Pepper
In 5 Quart Slow Cooker, place potatoes, carrots and onion. Top with beans. Add water, ham, garlic, salt, and pepper. Cover and cook on high for 5-6 hours or until beans are tender. If soup becomes too thick, add more water.
Beans are good for you!
******I found this great chart about Nutrients in Navy Bean ******
Nutrients in
Navy Beans
1.00 cup cooked (182.00 grams)